"The more we sweat in peace, the less we bleed in war. We train so we can live." – John McGuire, U.S. Navy SEAL veteran
John McGuire served for 10 years as a U.S. Navy SEAL (SEa, Air, Land). He overcame many obstacles to achieve his dream of becoming a SEAL. He succeeded in reaching his goal and was a member of an elite special operations unit, SEAL Team 4, while serving in the Navy. Following his retirement, John developed a unique outdoor fitness program, SEAL Team Physical Training (known as "SEALTeamPT"). Since 1998, he has trained thousands of people through his courses. When I spoke with John about his experience as a Navy SEAL and his innovative, outdoor SEALTeamPT program, he shared five tips for achieving fitness goals.
Here are 5 Tips from a Navy SEAL Veteran for Achieving Your Fitness Goals:
1. Use the Naysayers as Motivators
John took karate in high school. His karate sensei (instructor) was a Green Beret who had served in Vietnam. In 1986, the movie "Top Gun" came out, and John was mesmerized. He wanted to fly jets at 2,000 miles an hour, but his sensei told him: "If you're a pilot and someone takes your plane away you're no good, but if you become a Green Beret you are a weapon." Nevertheless, John still wanted to be a pilot. Then one day, he read an article about the SEALs in Gung Ho! magazine. This article went into detail about how the SEALs are the toughest men alive and about how it's harder to become a SEAL than to become president of the United States: "My sensei said, 'Those guys are a bunch of crazy motherf**kers but you're too small, and there's no way you could ever do that.' All the motivation I need is for someone to tell me I can't do something. It looked like the ultimate challenge for a human being, and I was thinking, 'If you're gonna live in this life, you might as well test yourself.'"
2. Turn a Weakness into a Strength
In September 1988, John joined the Navy and enrolled in its Apprenticeship Training Division School in Great Lakes, Illinois. He was excited to get past the first hurdle, which is the physical screening test, but he had one problem: he couldn't swim. "I had to do pull-ups, push-ups, run in pants and boots, and then swim 500 yards," he said. "I crushed everyone on everything except the swimming, because I never swam a lap in the pool before. I barely passed [the physical screening test] and made it into boot camp. I scheduled swims one hour in the morning, one hour for lunch, and one hour after school every day. There were people who swam at those times, but I was the only one who swam at all those times. In the beginning, people would laugh at me because I wasn't a great swimmer. By the time I left, I was the fastest swimmer in Great Lakes. The moral is: 'there's no substitute for hard work.' I was focused on realizing my dream."
3. Stay Focused and Persevere
John was one of 200 people in his class at Navy SEAL School who had surmounted the physical and emotional roadblocks required to continue on the path towards becoming a SEAL. Only 28 graduated. To ensure that he joined that select group, John always stayed focused on realizing his dream, never got distracted, and made every minute count: "We had a five minute cigarette break every hour on the hour. I don't smoke, so I would do five minutes of push-ups. The guys smoking cigarettes would laugh at me and think that I was strange. I wouldn't let other people's ideas block my dreams. By the time I completed school, I could go five minutes non-stop with perfect form. Hell Week is where you lose a majority of your people. You do not sleep for an entire week. By the third or fourth day you're hallucinating a lot. If you're lucky enough to be the first-place team in different challenges, you earn a five minute nap. Other than that, you literally do not stand still the whole time. We also did 30-day survival courses, where what you catch is what you eat. I ate monkeys, turtles, deer, and iguanas... whatever it took to survive."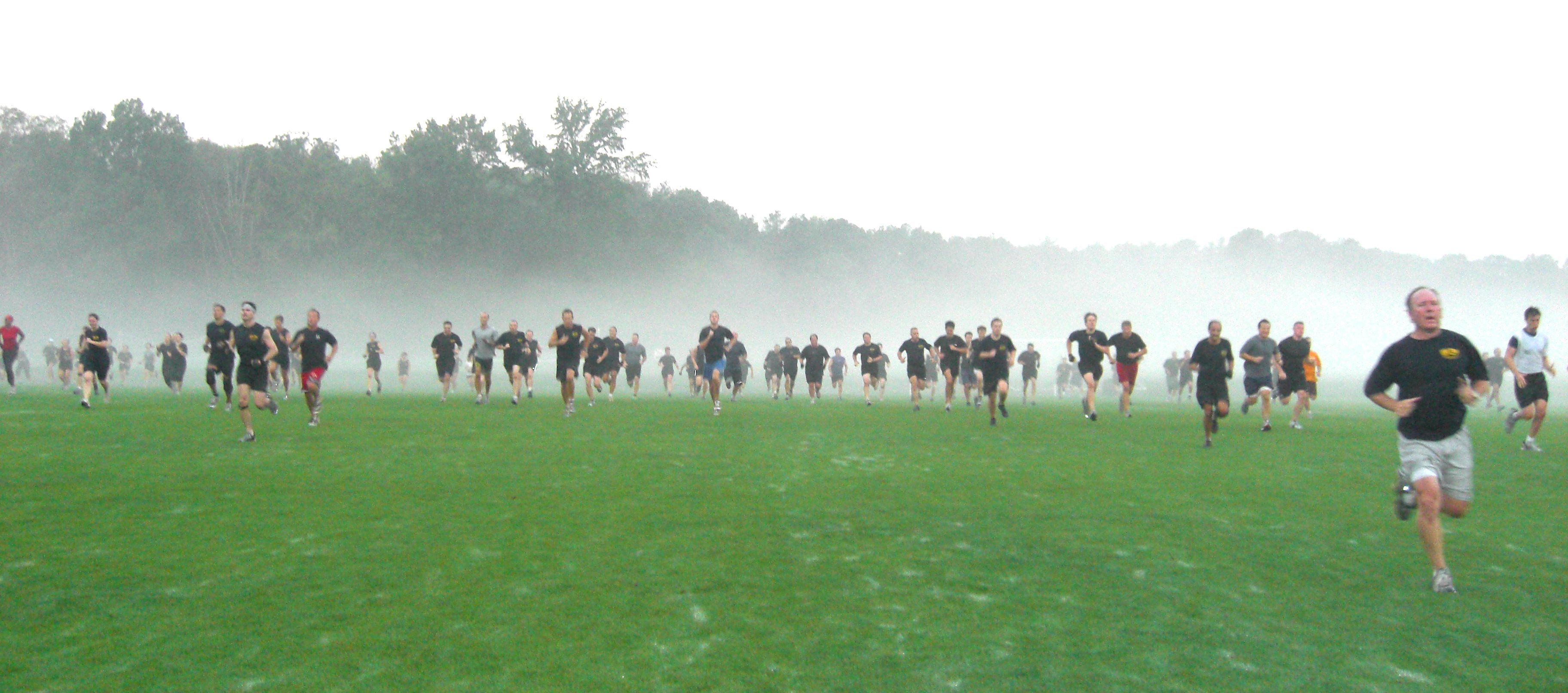 4. Help Others Achieve Their Goals
As a Navy SEAL, John completed missions in South and Central America, Europe, and Asia. During his 10-year tenure, he took part in the legendary SEAL workouts. John explained the purpose of these workouts as follows: "The more we sweat in peace, the less we bleed in war. We train so we can live."
After he returned to civilian life, John wanted to help others experience the benefits of fitness and team-building that he had learned as a SEAL: "I wanted to create an outdoor fitness class to build teamwork, leadership, and confidence. I saw other outdoor fitness classes around the country in which participants were degraded. In one of those classes, people yelled at you and made you do push-ups outside Dunkin' Donuts."
In 1998, John led his first class. Only five people showed up. None returned for another class. John made adjustments, including changing the length and structure of the classes, and quickly developed a large following in the Southeast. He began training classes with up to 200 people for major companies such as Merrill Lynch, Wells Fargo, and Capital One. These corporations saw value in John's classes, which placed a heavy emphasis on leadership and teamwork. To date, 52 percent of the participants have been women.
John's SEALTeamPT program focuses on teamwork and camaraderie. The program has a two-week basic fitness class that everyone must attend before they become a member. Then, members take part in up to five one-hour workouts each week with an emphasis on body weight exercises. "People say they join our class and have more friends than ever. Everything we do you have to do together. We do it all outdoors. Fresh air. Change in scenery. Every day is a different instructor at a different location. We say that there's no such thing as bad weather, only bad gear. We have 65-year olds in the snow doing push-ups. Some people have been with us for over 10 years. We have an 82-year old who's been with us for 15 years. We work with inner city kids, public schools, private schools. We also train athletic teams – Division I football, basketball, and baseball teams, and one professional basketball team."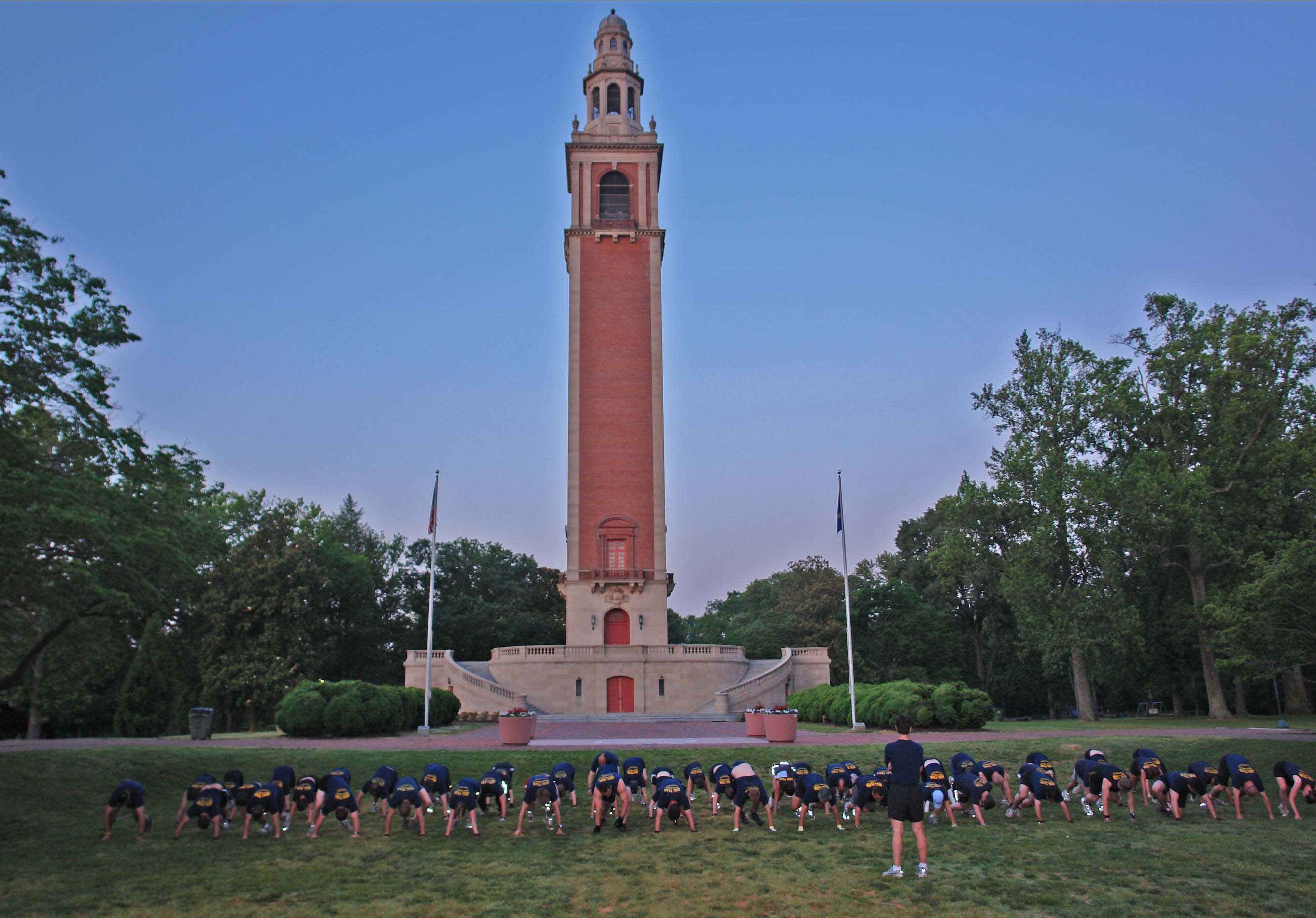 5. Be Selective to be Successful
Just as John was one of a few to endure a highly competitive process to become a SEAL, he wants only the best of the best to serve as his program's instructors. He personally hand-picks, mentors, and trains each instructor. As John put it, "Our instructors are doctors, physical therapists, Navy SEALs, and other professionals. We have very high caliber instructors."
The rigor and uniqueness of SEALTeamPT have garnered the acclaim of CNN, Sports Illustrated, The Washington Post, and other national media. With six locations across the southeast, John continues to expand his fitness program's geographical footprint. The program's national media attention has helped John form develop close partnerships with major collegiate and professional sports programs. One notable example is John's work with Coach Shaka Smart and his Virginia Commonwealth University basketball team. "We're not getting them physically fit," he said. "We're building chemistry, mental toughness, communication, and leadership; all the intangibles that bring a team together. We've trained ten teams in the last three years, and eight of them have won championships, including one that hadn't won in 40 years. That team has now won two years in a row."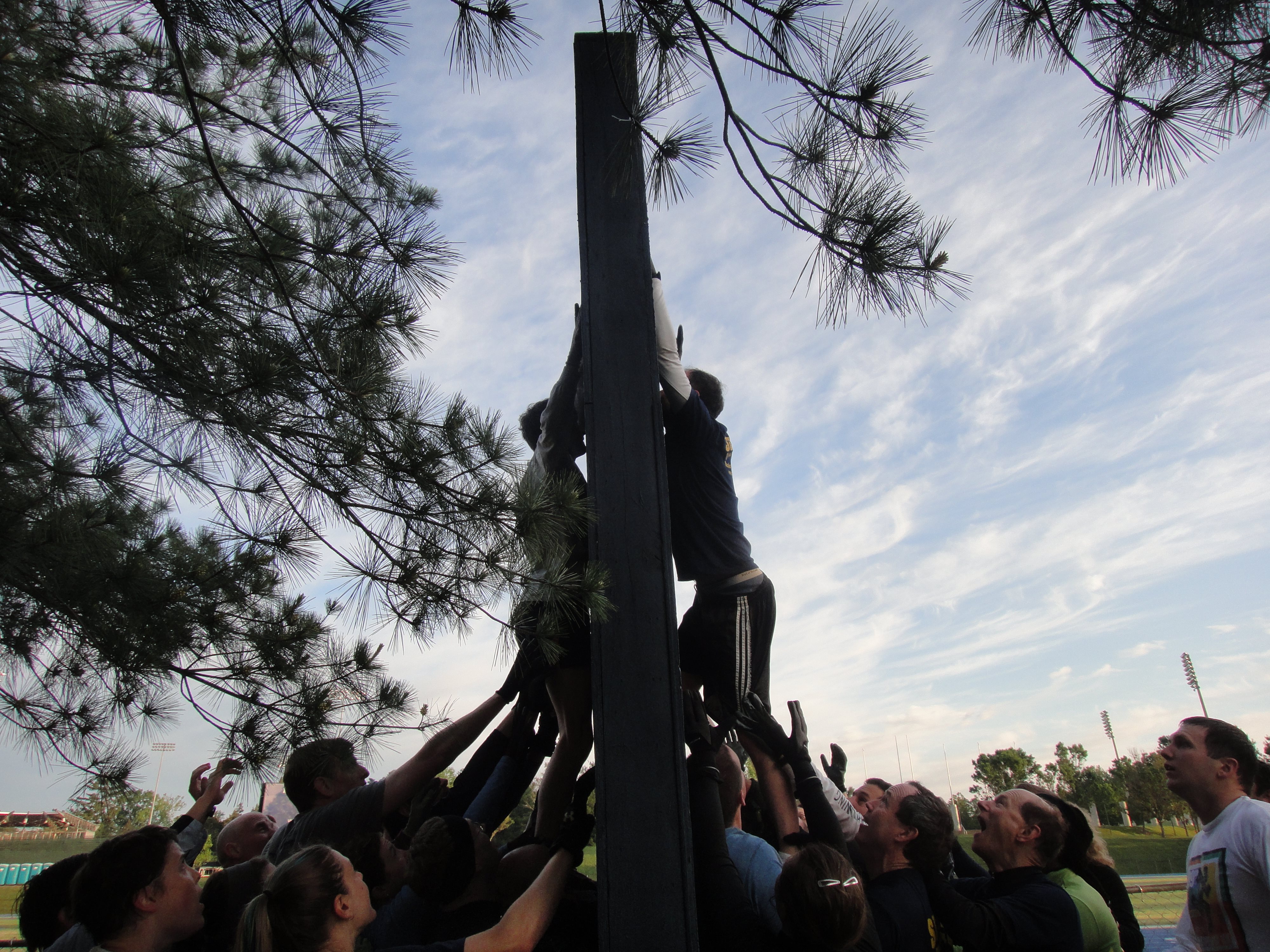 As John and his Team say, "Hoo yah!"
We'd love to hear your thoughts about John's experience and his SEALTeamPT program. Comment below, on our Facebook page at facebook.com/flytefitness, or tweet us at @flytefitness.
Be Flyte Fit,
Jeremy Greenberg
Co-Founder & CEO
Flyte Fitness